Now that the beautiful weather is here, my daughter and I wanted to do a craft that would "add a bit of sunshine" to our home. We discovered that creating sun catchers was the perfect project to accomplish our mission! Vibrant and eye-catching, they transform our windows by utilizing the light of the longer spring days. To create your own one-of-a-kind sun catchers, follow our step by step. A little wax paper and lots of crayons go a long way. You'll be amazed at the view!
Materials Needed:
Crayola crayons
Pencil/crayon sharpeners (several)
Wax paper
Parchment paper
Large paper plate
Towel/Rag (Caution, this may get stained with wax).
Pencil
Scissors
Yarn
Hole punch
How to Create:
1. Choose several of your favorite color Crayola crayons and peel off the wrappers.
2. Using a pencil sharpener, make crayon shavings and collect on a large paper plate.
3. Cut a piece of wax paper (approximately 24" long) and fold in half to create a crease.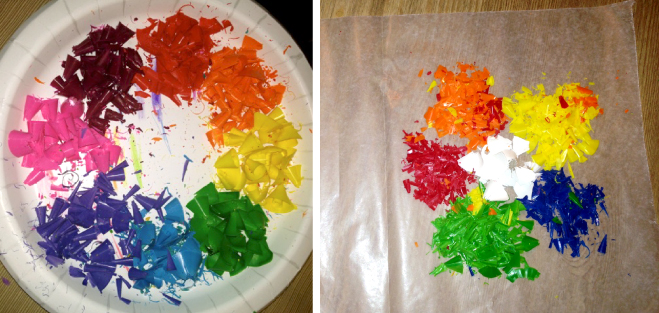 4. Open the wax paper and place shavings across one half of the wax paper.
5. Fold the other half of the wax paper over the shavings.
6. Fold over the edges of the 3 open sides of the wax paper to prevent the melted crayon from dripping out when ironing.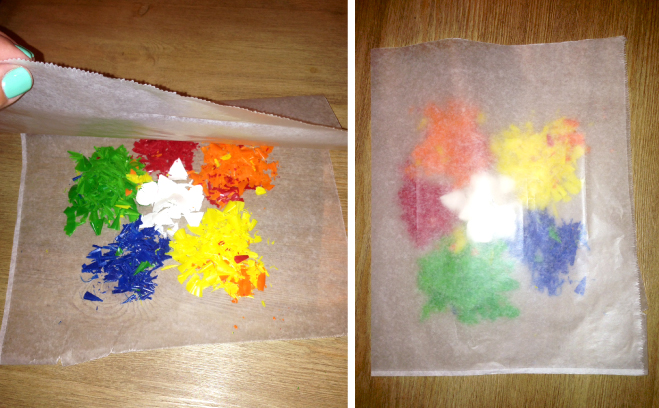 7. Place the wax paper on a towel and place a sheet of parchment paper over the entire project.
8. Iron the project with a low to medium iron until all the shavings are melted*
9. Let cool completely.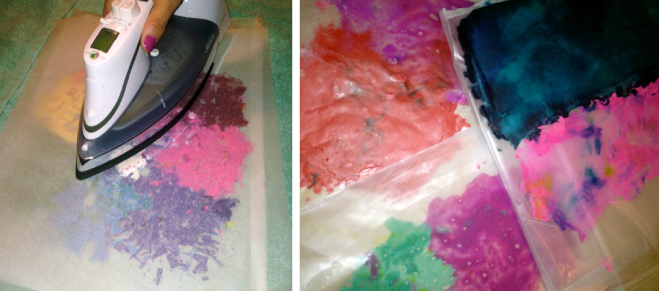 10. Draw a large shape directly on wax paper with a pencil and cut out.
11. Use hole punch and hang shape with string.
*NOTE: The more you spread out the melted crayons, the more translucent your creation will be. If you prefer a more vibrant color, there is no need to spread out the melted crayons. Just hold iron in place.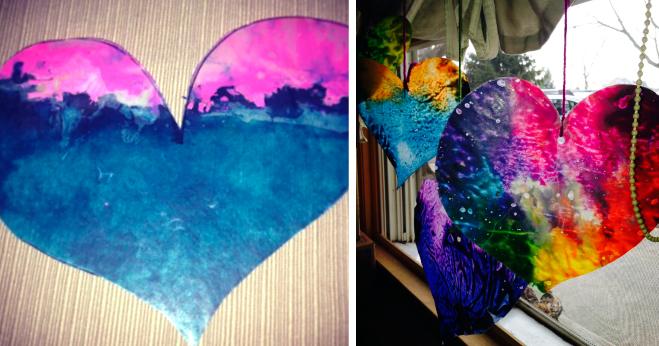 Enjoy the view! I also recommend creating dream catchers! What are some of your favorite crafts to do with your kids?