My husband will be the first to admit that he is a little jealous over the "I Love You" heart plaque my daughter crafted me for Mother's Day. It's a heart-melter and meets all of the criteria for the perfect parent gift: personalized, made with love, and captures a moment in time.
Following that formula, my daughter and I have planned on some sweet surprises this Father's Day. That's where the "Best Dad Ever!" Father's Day Kit comes in. Complete with a "Fill in the Blank" Dad Questionnaire, Room Service Door Hanger and Chocolate Bar Wrapper, this kit has the potential of turning all the fathers out there into big balls of dad mush!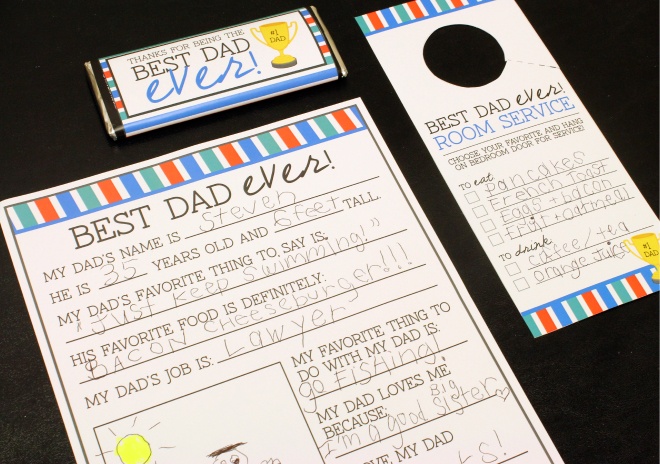 Happy Father's Day! What are your kids giving their dad this year?