I cannot even begin to count the amount of times my iPhone or iPad charger has magically gone "missing", but then somehow always turns up in the hands of my dad or my brother. Do you know what kind of mild trauma this causes a tech-obsessed person like myself?! Ok, maybe it's not that serious, but I decided to take matters into my own hands and customize my USB cords to avoid any future mishaps.
In just a few minutes, some colorful/patterned duct tape turns a plain cord into a pretty neat looking gadget that is set apart from all the others. I'm not positive that this will keep it from "disappearing" altogether, but at least I know one of the guys in my home won't be leaving the house with a cutesy color-blocked charger…and that's a win in my book!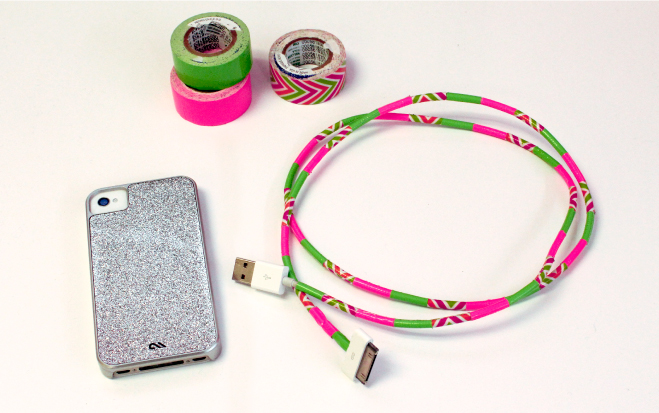 Next on the list… DIY phone covers! Who else love simple DIY that makes a statement?