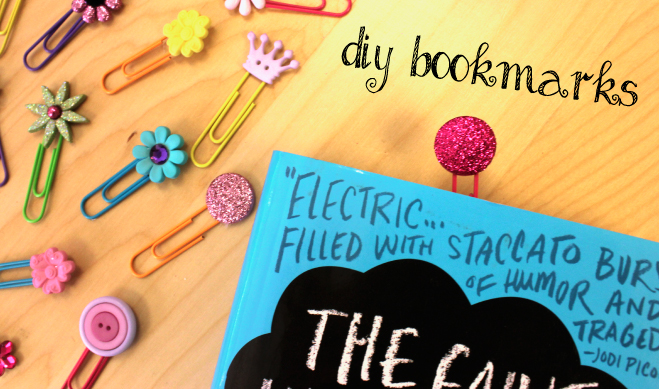 Whether you are a bookworm, an occasional reader, or a girl just trying to stay organized, bookmarks always come in handy. In reality, just about any scrap can be used to save your place in a novel, textbook or magazine, but where's the fun in that?!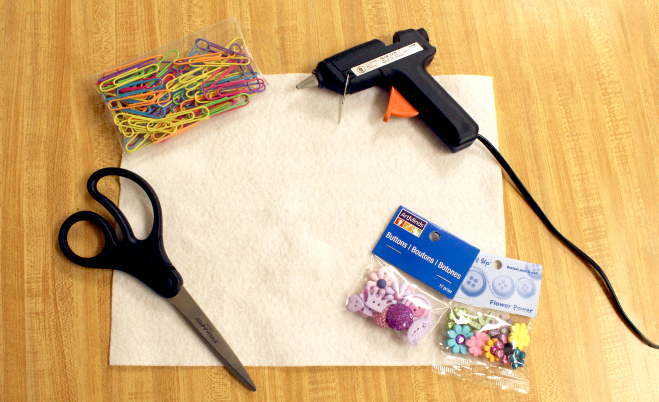 These DIY button bookmarks are way cute and so simple to assemble, that you'll have a handful completed in no time. All you need to do is:
1. Hot glue a fancy button or gem to a jumbo, colored paper clip.
2. Cut a small piece of felt and glue to the back of the button and paper clip for a finished look.
These little treasures will without a doubt capture the attention of classmates and book club buddies. Keep in mind that they do make the perfect present, too! Just slip a few of these beauties onto a card or in a personalized tin for an extra special, affordable and adorable gift.