The Christmas countdown is on and my four year old has been talking about Santa every day since her Elf on the Shelf made an appearance. She decided that Rufert, her elf, and Santa eat cookies every night for dinner together when he flies home to the North Pole. I go with it, but told her that I would feel much better if cookies for dinner were of a healthier variety.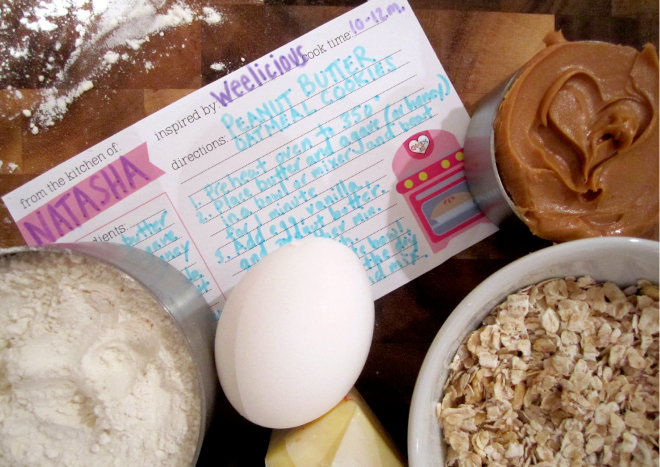 Cookies and healthy don't usually mix, but when you find a resource like Weelicious, the two are more of a match. Weelicious is an incredible resource of recipes for kids that focus on fresh, but minimal ingredients. I love Catherine McCord's philosophy to include kids in the cooking process to better educate and excite them about what they're eating. Check out the site and follow her on Instagram. I especially love her school lunch posts!
Natasha and I (and Rufert) are all set to make Weelicious's Peanut Butter Oatmeal Cookies for Santa on Christmas Eve. Following Catherine's advice to keep kids involved in cooking, Natasha and I have started her own recipe box using these CHARM IT! recipe card printables! She loves adding new recipes to her box and I love her enthusiasm!
Have any favorite blogs who feature family friendly recipes? Do tell!