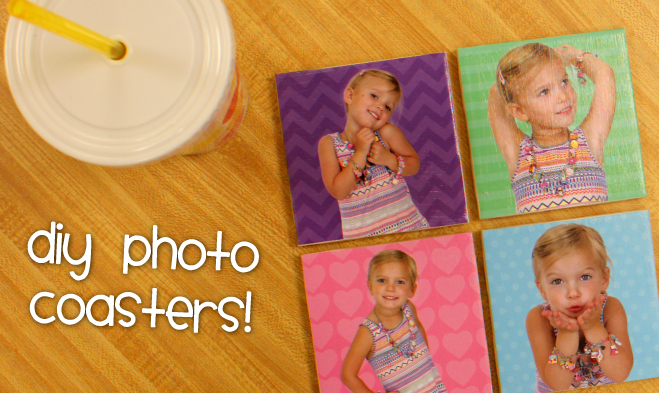 Where did the time go? It's like I blinked and Christmas is here. If you're like me, you still have a few last minute gifts to get, but missed the online ordering cutoff and want to avoid crowded malls at all costs! In these cases, it's time to get down with a little DIY. In reality, I love giving and getting DIY presents. There is just something so thoughtful about a handmade gift.
My mom will be the lucky recipient of these DIY photo coasters featuring her favorite granddaughter. Not only are they a great conversation piece, but they are simple to make and a great way to showcase your fave photos. Print those pics and get modge-podging!
What you need:
Tiles
Photos
Modge Podge
Foam Brush
Clear Coast Gloss Spray
How to make:
1. Cut your photos to the size of the tile
2. Apply a layer of Modge Podge directly to the tile
3. Lay the photo on top and let dry for 20 minutes
5. Apply a layer of Modge Podge over the photo and let dry for 20 minutes
7. Spray gloss adhesive and let dry for 20 minutes
8. Gift away or pour yourself a drink and use your new coasters!