I remember when I was in grade school how excited I would get over all those clever cards from my classmates. I loved coming home with a backpack full of goodies that I received from my friends. My dad and I would go through each card and save the best ones (like Spice Girls and Power Rangers)! Now, my favorite part of Valentine's Day is helping my nephew pick out the perfect cards to give to his classmates.
These days, thanks to Pinterest, it's a little easier to get more creative than the average tear and give from the store. This year I decided my nephew and I would take it to the next level and give the best Valentine's ever! Here are a few things we've come up with, ala CHARM IT! style.
CHARM IT! cards… super cute, easy, and they have the best sayings! My nephew's favorite is, "Take a Pizza My Heart." Simply print front and back and voila Valentine's!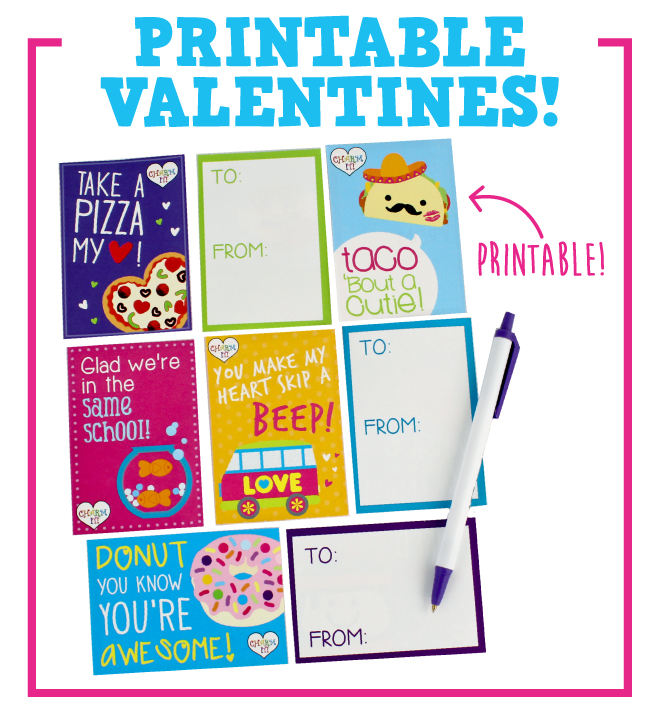 For his EX-STRAW-DINARY teacher we decided to go with a crazy straw/mason jar Valentine. All you need is a crazy straw, mason jar and free printable! Just cut the printables, attach as pictured, and there you have it!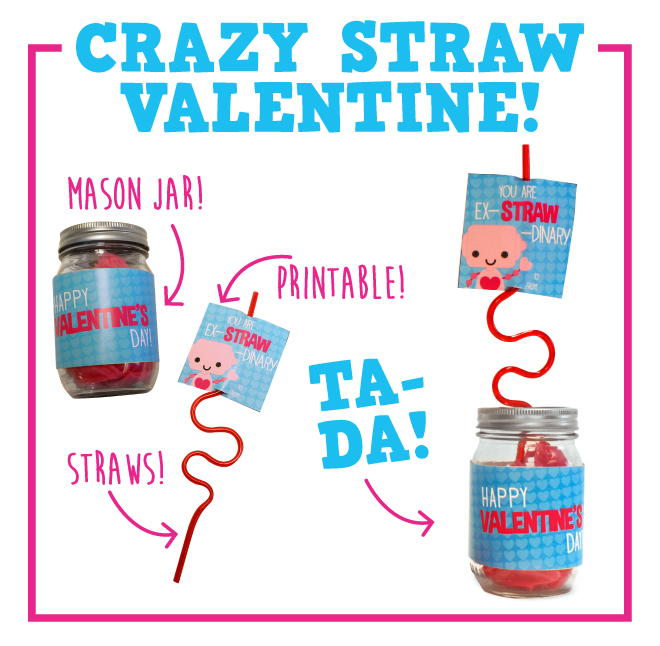 For his cousins, the "You Brighten My Day" Valentines are sure to do just that! Simply print and insert a pair of heart-shaped sunglasses.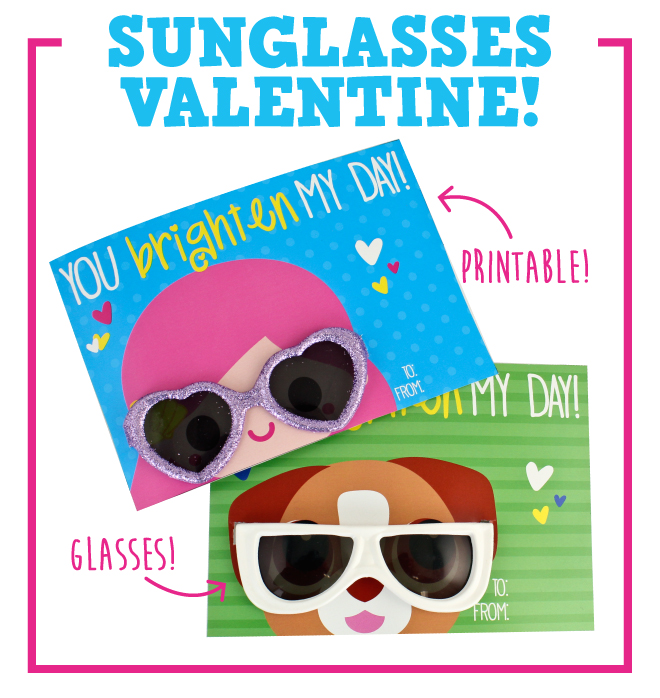 We hope our Valentine's help make hearts happy! What's your favorite of the bunch? XOXO