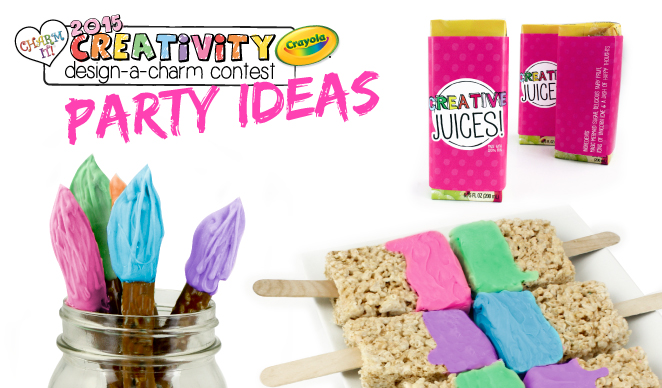 Our Annual CHARM IT! Crayola Creativity Design-a-Charm Contest is quickly approaching and I can't think of a better way to get my niece and her friends involved than by hosting my own contest party. What a perfect afterschool activity: friends, treats, and creativity! My niece and I can barely wait for the contest to arrive… starts March 25th – May 6th on www.shopcharm-it.com.
With a world of recipes at my Pinterest fingertips, the menu planning has been pretty effortless! I have picked out treats that the girls can have a big hand in helping me prepare: Rice Krispie Paintbrushes and Paintbrush pretzels. Plus, our "Creative Juices" juice box wrap printables are sure to get those ideas flowing! Everything is so easy to make that I know the girls will have all they need to get down to creative business!
For even more amazing party ideas, check out party planner extraordinaire Jenny Cookies. She hosted a Design-A-Charm Contest party for her daughter and friends and the results were beyond charming!
Rice Krispie Paintbrushes
Sure to be the talk of the party, I love the idea of the girls creating their own icing colors.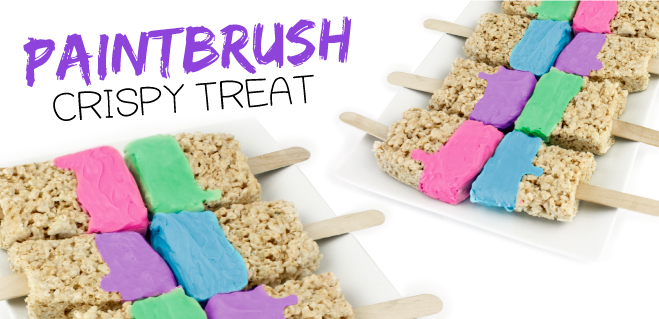 What you need:
A box of Rice Krispies cereal
3 tablespoons of melted butter
A bag of marshmallows
Vanilla icing
Food dye
Popsicle sticks
How to make:
Make Rice Krispies according to the box instructions
Cut the Rice Krisipies into big squares
Divide a tub of icing into 4 different bowls
Melt each bowl of icing for 10 seconds in the microwave
Add food coloring of your choice to each bowl
Dip each Rice Krispies square into the color "paint" of choice. Make sure you only cover to the middle section of the square
Line a baking sheet with parchment paper and set your paintbrushes on it
Stick a popsicle stick into the end of each treat
Viola!
Paint Brush Pretzels
These paintbrush pretzels are almost too perfect to eat, almost being the key word!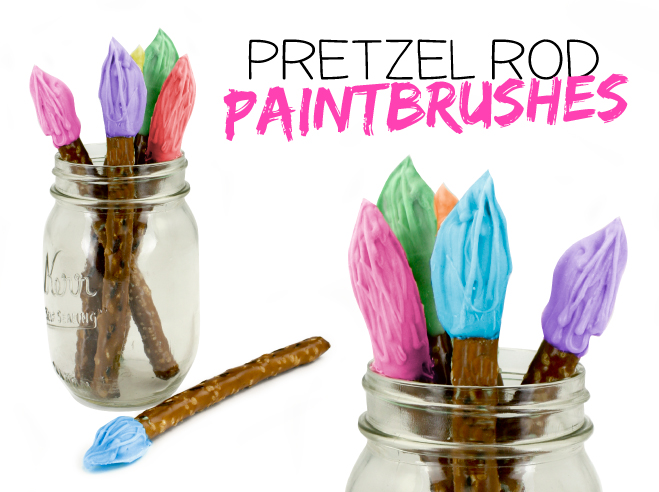 What you need:
Pretzel rods
Colored melting chocolates
Piping bags
How to make:
Melt each of the melting chocolates in separate bowls
Take a pretzel rod and dip the top of the rod until it's fully covered
Line a baking sheet with parchment paper and set the dipped rod on it
Let the dipped rods set in the fridge for 10 minutes
Fill piping bags with each color and drizzle chocolate over each to create "bristles"
Let set and serve!
Creative Juices
Get those creative juices flowing with "creative juices" juice box wrap printables. With ingredients like fairy fruit and happy thoughts, the girls' charm designs are sure to be awesome!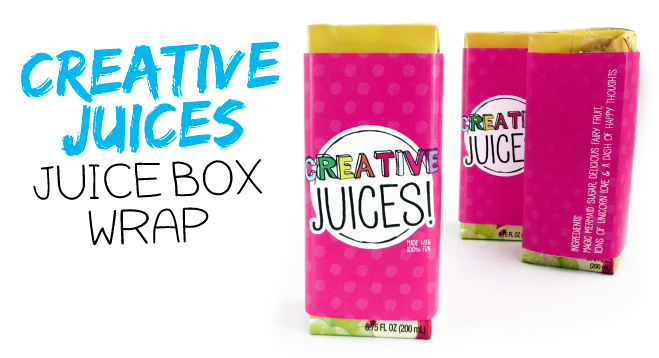 Playlist
Finally, what's a party without some music! Just press play and you're contest party soundtrack is all set.
There you have it, a formula for an afternoon of fun. Now all you need are official entry forms available on www.shopcharm-it.com starting March 25th. Be sure to share pics of your CHARM IT! party with #charmit. Happy drawing!