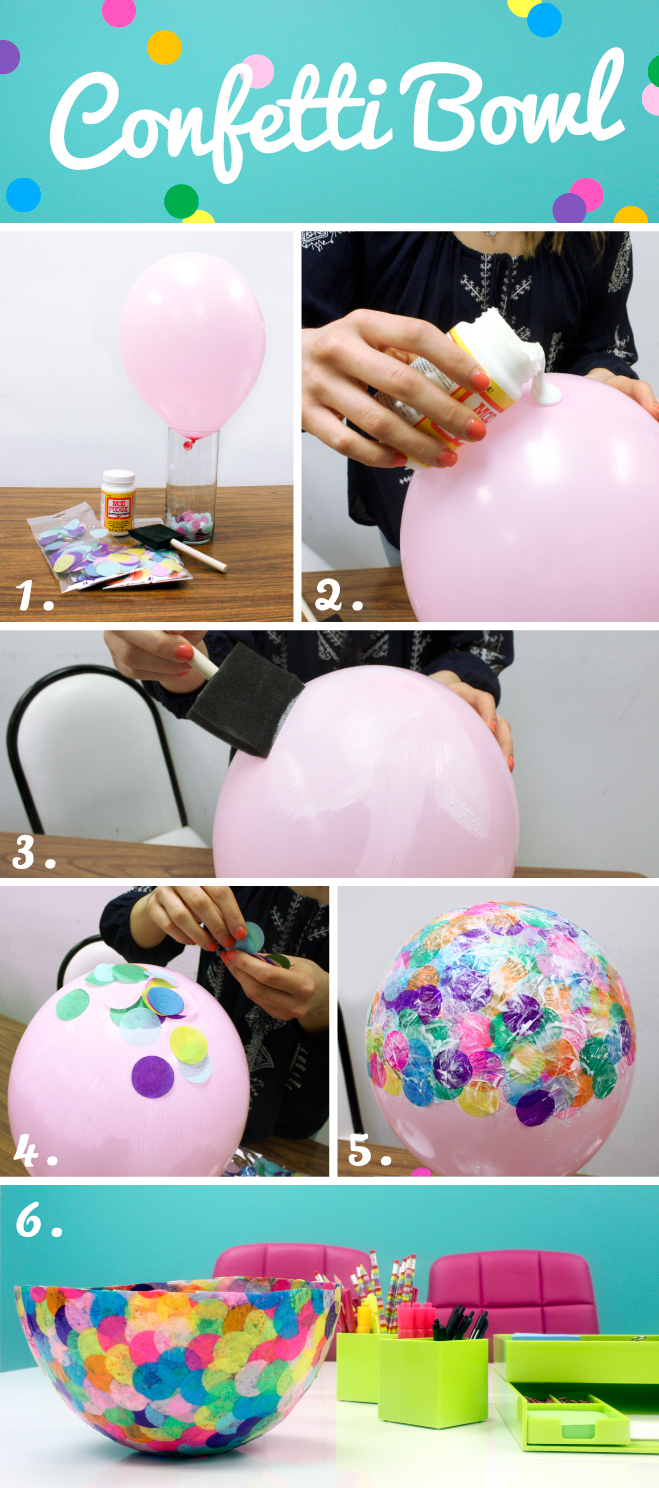 Spring has finally sprung and I am beyond ecstatic about it! From the change in the weather to the blossoming flowers, it is safe to say that this is my favorite season. I believe that each season starts with a great new beginning, out with the old and in with the new! So, with a little spring cleaning, I also decided to do a little spring decorating.
When I stumbled across a DIY confetti bowl (on where else other than Pinterest?), I was sold on the idea! This eye-catching center piece adds the perfect pop of color to any table. Plus, anything that is made out of confetti definitely equals FUN!
What you need:
Balloon
Confetti (I used the large variety)
Mod Podge
Sponge Brush
Vase
How to make:
1. Inflate your balloon and insert & tape it to the vase
2. Apply Mod Podge to the top half on the balloon
3. Spread Mod Podge evenly with the sponge brush
4. Place confetti onto the Mod Podge and let it dry
5. Once dry, add another coat of Mod Podge and confetti (repeat this step 6x)
6. Let the bowl dry for 8-10 hours and POP the balloon. Trim edges if needed.
There you have it, a beautiful confetti bowl to brag about!
I knew this was a hit when my friends made their own confetti bowls after seeing mine! Everyone loves this bright, crafty idea and I hope you do, too. Who else is in?