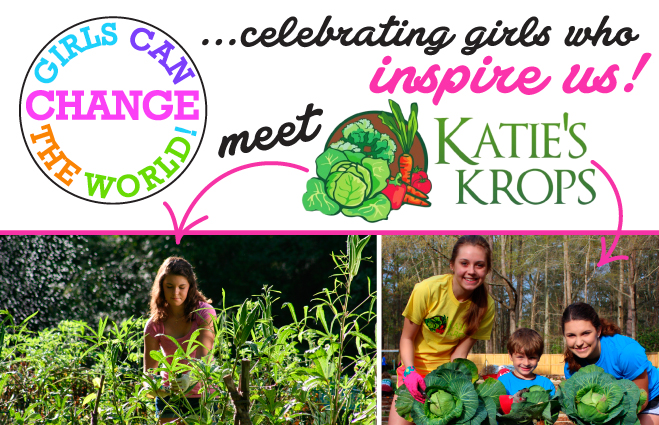 It only took a single cabbage seedling to change Katie Stagliano's life forever! That one cabbage has transformed into vegetable gardens across the country, all providing healthy food for those most in need. We asked Katie a few questions and got her perspective on her experiences as a young charity founder.
Meet Katie – the founder of Katie's Krops. During the month of July on www.shopcharm-it.com, 50% of the purchase price on a selection of CHARM IT! charms will be donated to her charity in support of her mission to encourage garden cultivation and battle hunger! Get inspired and shop the selection!
1. What is your position and responsibility at Katie's Krops?
I am the founder and Chief Executive Gardener of Katie's Krops. I do a little bit of everything: I sit on the board, help raise funds, travel, work in the garden and at the dinners, complete emails and phone calls, talk to media, and make vegetable donations among other things.
2. Tell us one of your favorite and most rewarding experiences.
One of my favorite experiences would be when I spoke at a local vacation bible school. Before speaking to the group of young kids, I donated a basket of vegetables to the Pastor who was housing a family with young kids who had recently become homeless. After speaking, I asked the kids if they had any questions. A little girl raised her hand and said, "I don't have a question, I just wanted to say I think you're very nice." She came up to me and placed a sticker on my heart that said 'love'. After the kids left, I learned that young girl was a part of the family who recently became homeless and was living with the Pastor. The vegetable basket I'd given the day before had helped to feed her family dinner.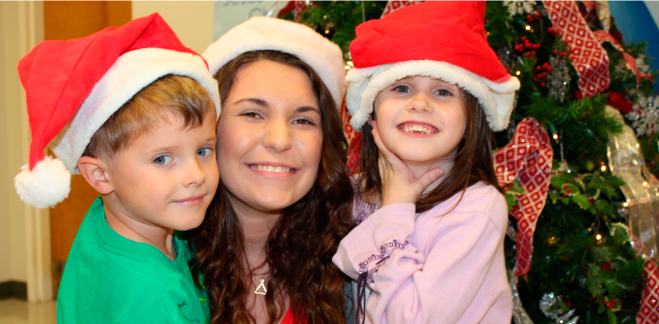 3. How do you balance homework, after school activities, friends, and working with your organization?
It's not always easy, but with tremendous support from my parents, friends, school, teachers, and coaches, I'm able to balance it all. My teachers understand that I may miss school and my coaches understand that I may miss practice. With this understanding we're able to work together and create a balance.
4. Tell us three words that best describe you.
Energetic, honest, and dedicated.
5. What do you want to be when you grow up?
I don't think kids should wait until they grow up to follow their dreams. I'm following my dreams now as a sixteen year old. I don't think that age should be a barrier in following your dreams, no matter how old or young you are, you can make a difference in the world!
6. Do you have any advice for kids who are interested in helping others?
My advice for kids who are interested in helping others would be to not let anything get you down. Along the way there will be obstacles, things that bring you down, but if you put your heart into a cause you truly believe in, you can make a difference in the world.
We think Katie is amazing and an ideal example of how girls are changing the world! As she notes herself, the path may be filled with barriers along the way, but a positive attitude can conquer all. Let Katie's story inspire you to turn that dream into a plan of action! Support Katie's Krops throughout the month of July on www.shopcharm-it.com.