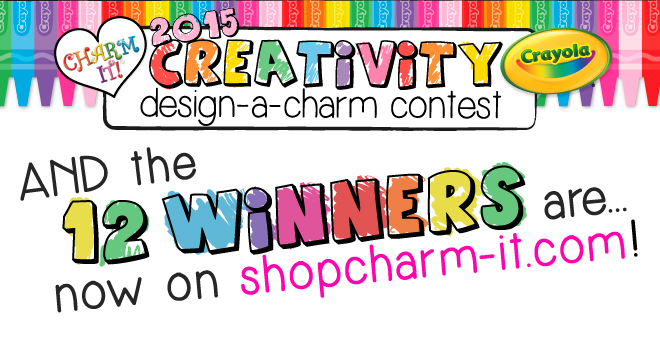 Last spring, CHARM IT! once again teamed up with Crayola to hold our 2015 Design-A-Charm Contest! Thousands of girls with amazing imaginations filled our inbox to the brim with original charm designs, hoping to have them produced and sold in our new contest collection. We were absolutely blown away by the designs! It wasn't easy, but we found a way to pick just 12 winners. Check out the designs and the CHARM IT! girls that brought them to life!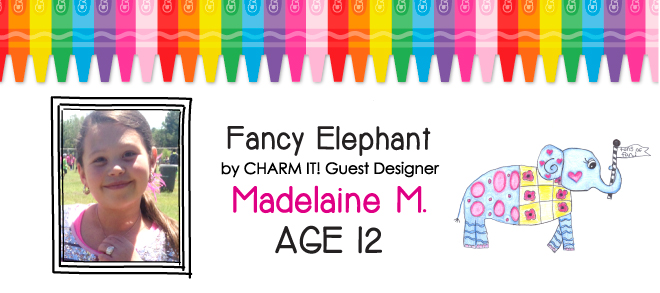 Creativity must run in Madelaine's family! The inspiration for her Fancy Elephant came from her Mo-Mie (that's her grandma!). Madelaine is an animal lover, specifically each and every adorable dog out there, so it's no surprise that as President, she would save all the animals in shelters! She enjoys sleepovers, swimming, and all sorts of artsy things. And if you're looking for doughnuts at Madelaine's house…they're called 'dodies'!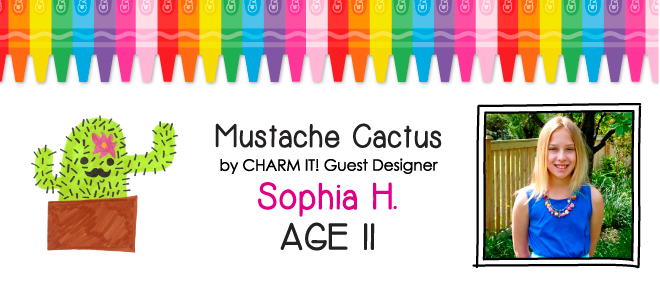 The inspiration for Sophia's Mustache Cactus came from her love of gardening with her parents! She is a lover of the outdoors at heart, the Smores charm is her favorite because she can't get enough camping. Wondering what her dream vacation is? If you said 'Hawaii', you're right! Something tells us she's going to love it! Sophia is also a talented violinist and has a soft spot for sushi!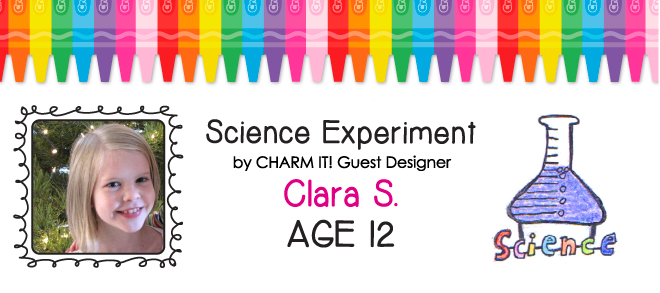 Clara is super interested in science (it's her favorite subject), so her Science charm creation should come as no surprise! She loves to ride horses, play with dogs, and go ice skating. In fact, if she could do them all day every day she would! Oh, in case you were wondering, the funniest word according to Clara is 'wackadoodle'!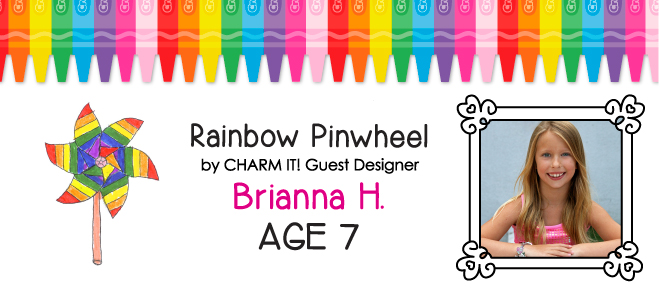 Brianna's reaction to learning that her Pinwheel design had been chosen a Design-A-Charm Contest winner probably mirrored what a lot of people's would have been: she started jumping up and down and screaming! She is a cheer, gymnastics, and ballet triple threat. Between you and us, she's really good at all three! Brianna loves CHARM IT! for the memories and we have a feeling she has made some more with her winning Pinwheel charm!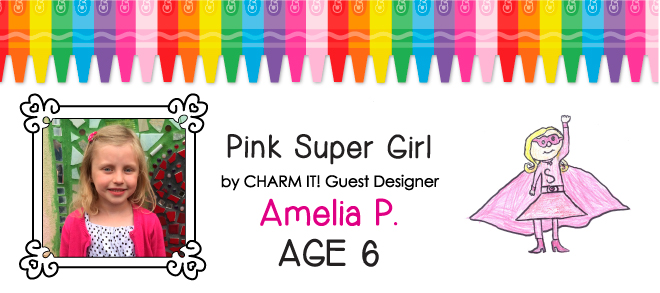 Amelia's Super Girl design was inspired by none other than…her mom! Aww! Art just so happens to be Amelia's favorite subject in school and following close behind is her love of swimming. When asked what she would do if she were President, Amelia said she would "tell people what to do". Not exactly a system of checks and balances, but we LOVE her take charge, SUPER GIRL attitude!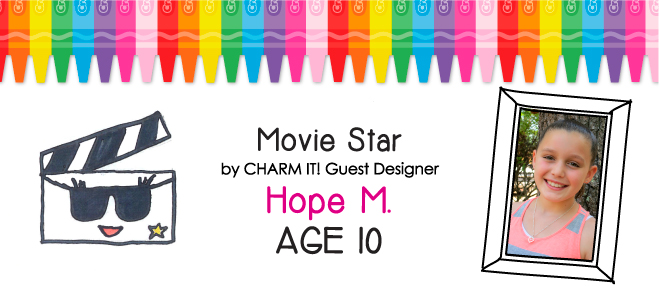 Hope created this Movie Star design after being inspired by the cover of a book. If given the opportunity to do one thing all day long, she said she would love to cook and bake! Mmm, sounds delicious! Her favorite flavor of ice cream isn't too shabby either…Cherry Garcia! Hope wanted to add (and we wanted to share!) that her favorite animals are…Pugs!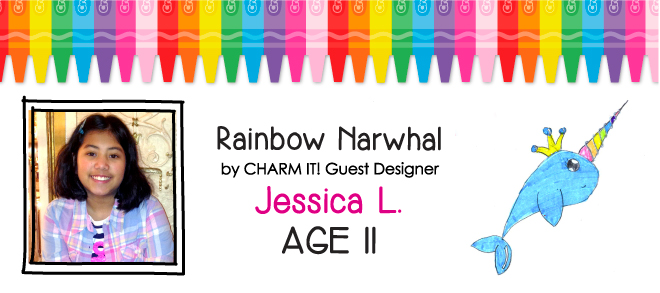 Jessica's design inspiration sounds pretty straightforward when you hear her tell it: she just loves narwhal, unicorns, and rainbows! And who could argue with that?? As President, her first order of business would be to start school at 10am so kids can sleep more. Sounds reasonable, right? She loves the uniqueness of CHARM IT! and we love her positivity and imagination!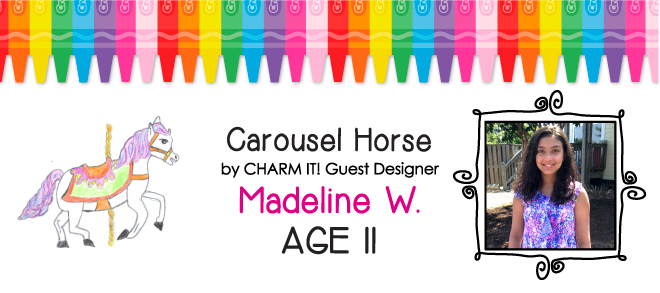 Madeline drew on some fun times at amusement parks for her Carousel Horse design! She says she is a really good painter and based on her beautiful design, we totally agree! Madeline lists her favorite food as pizza and we're pretty sure she would describe it using the word she finds funniest: phenomenal!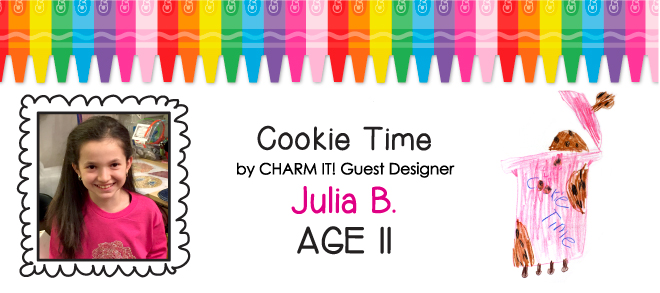 Julia's Cookie Time charm was inspired by one simple fact: cookies are delicious! In fact, if Julia were President, we'd all be celebrating National Cookie Day in the not too distant future! She is a great student, who loves history and learning about marine biology in her spare time. When asked to describe herself in three words Julia chose smart, cool, and nice! And the thing she's really good at? Being a good friend! Sounds smart, cool, and nice to us!!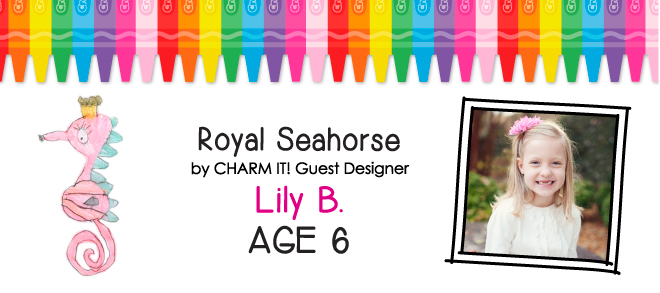 Lily may have been surprised when her Royal Seahorse design was chosen, but we certainly weren't! She loves to take a swim with her friends in the summer and do arts and crafts. Lily can also be described as a "skipper", because she skips EVERYWHERE! Who can blame her? Skipping is just good, old fashioned fun!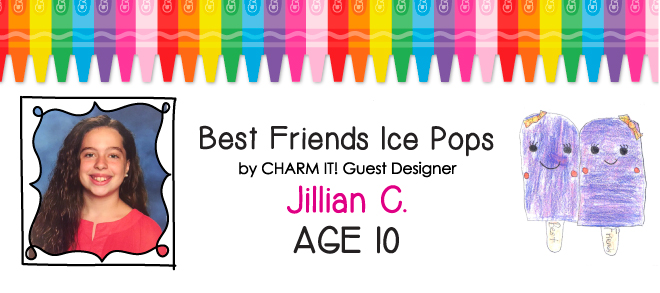 The inspiration for Jillian's Best Friend Popsicles charm was, you guessed it, her sweet tooth! Jillian is also a great student who, rather than pick just one favorite subject, listed them all! When not reading or studying, she keeps busy on her swim team and playing other sports. Jillian also calls her dad the funniest person she knows! Good job, dad!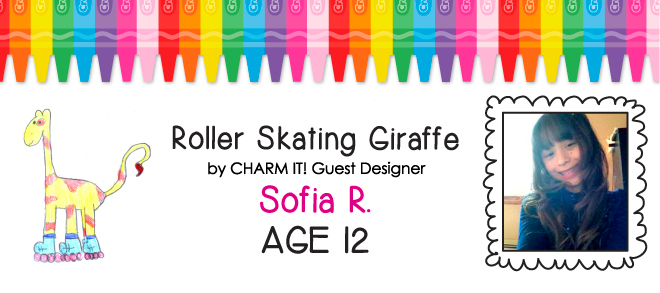 Like the rest of us, Sofia was super proud of herself when she learned that her Roller Skating Giraffe design was a contest winner! So much so that she launched into a totally deserved fit of jumping up and down! Sofia loves spaghetti, math, and dancing along to her favorite songs! Sounds like a doozy of a day (which is, incidentally, Sofia's #1 funniest word)!
There you have it, this year's amazing, inspiring, adorable, dynamic Design-A-Charm Contest winners! See the entire collection and all things CHARM IT! on www.shopcharm-it.com!