Operation pumpkin is in full effect! It's about time to turn those pumpkins into Jack-O-Lanterns! Put a charming twist on this Halloween tradition by using our pumpkin carving stencil templates. The stencils just so happen to be inspired by CHARM IT! charms including the owl, princess crown, heart flag, and heart cupcake! In addition to a stencil, all you will need is tape, a push pin, a knife, and last but not least, a big pumpkin! Oh, and a tea light to illuminate your creation that will have all those little tricksters in for a treat!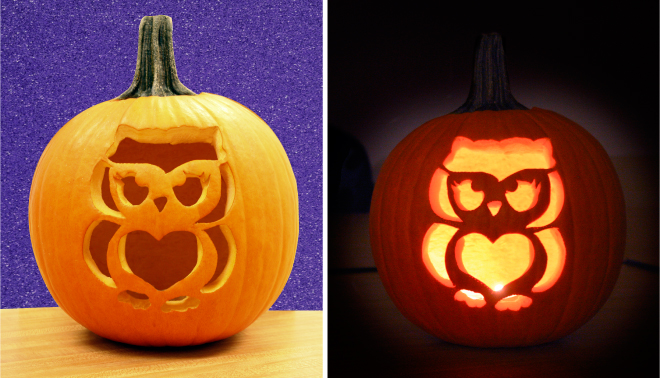 Print Pumpkin Carving Stencils Here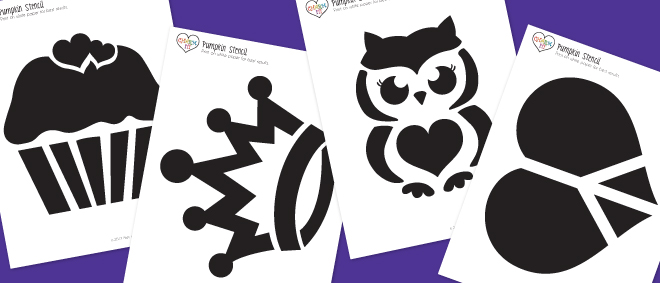 Instructions: Print here
1. Attach the printable to your pumpkin with tape. Form it around the pumpkin by folding or trimming the edges of the paper.
2. Outline the black areas of the design with a push pin by poking holes through the pattern into the pumpkin.
3. Remove the pattern from your pumpkin.
4. Using the knife, carve along the tack holes.
5. Show off your pumpkin proudly!
Tips: Carve by starting at the center of your design and working outward (this avoids putting pressure on areas already carved). Begin with the innermost and smallest details. As each shape loosens up, gently push it out of the pumpkin with a finger or a dull pencil point.