I am in the baking and giving spirit! There's something about the crisp air that pairs perfectly with the scent of fresh baked treats coming out of the oven! Lately I've been experimenting with different breads and found an incredible recipe that I need to share with all the banana and pumpkin lovers of the world… Pumpkin Banana Bread!
I find breads to be such amazing multi-taskers; they're perfect for breakfast, an afternoon snack or dessert. Breads also make the most delectable hostess and holiday gifts. With Thanksgiving around the corner, I am getting my bake on and giving my friends and family a little piece of banana and pumpkin heaven. To add a personal touch, I am wrapping it up and labeling it with some love from my kitchen to theirs. Free printable "From the Kitchen Of" gift tags here!
Banana Pumpkin Bread: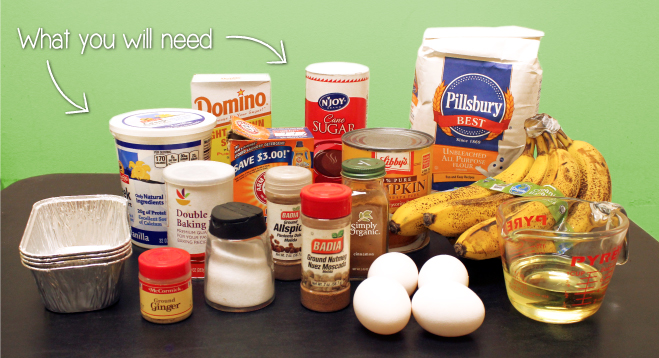 Ingredients: (Yields 2 loaves)
4 cups all-purpose flour
2 tsp baking powder
2 tsp baking soda
2 tsp ground cinnamon
1-1/2 tsp ground nutmeg
1 tsp ground ginger
1 tsp salt
1/2 tsp ground all spice
1-1/2 cups (about 14 oz) canned pumpkin puree
1-1/2 cups (3 to 4 large) ripe mashed bananas
1-1/2 cups (12 oz) vanilla yogurt
1/2 cup vegetable oil
4 large eggs
3/4 cup granulated white sugar
3/4 cup brown sugar, packed
Preparation:
Preheat oven to 350 degrees F. Grease and flour 2 9-inch loaf pans.
Whisk together flour, baking powder, baking soda, cinnamon, nutmeg, ginger, salt, and all spice until combined. Set aside.
In a large bowl, beat pumpkin, bananas, yogurt, oil, eggs, sugar, and brown sugar until smooth. Add the flour mixture, half at a time, and beat on medium until combined.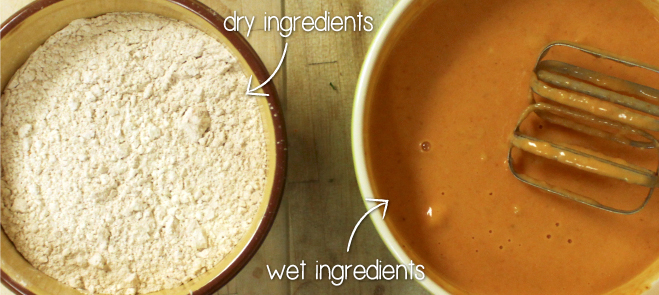 Divide batter between the 2 prepared loaf pans. Bake for about 55 minutes, until toothpick inserted in the center comes out clean. Let loaves cool for 15 minutes, then remove from the pans and sprinkle with powdered sugar.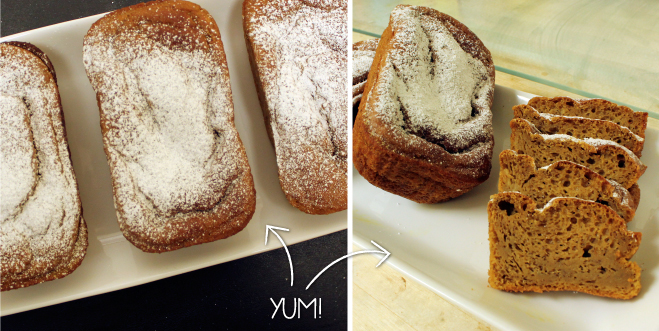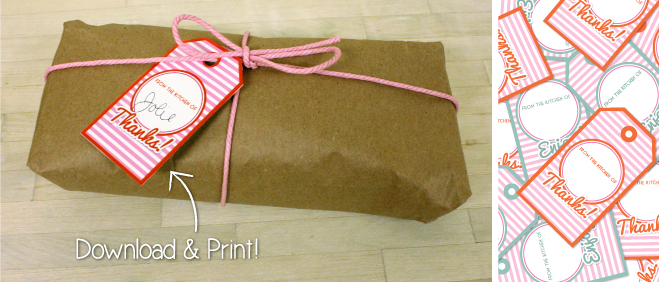 If you're like me and just can't get enough of the banana/pumpkin combo, here are some other recipes to also try!
Banana Pumpkin Baked Oatmeal from Skinny Taste
Banana Pumpkin Smoothie from Dine and Dish