What's scrumptious, bite size, comes in every shade of the rainbow, and makes the perfect hostess gift? If you guessed Macarons, you're right! The French confectionary has taken over stateside and we're hooked! They're available in countless flavors from the seasonal pumpkin to more traditional vanilla & chocolate. Dessert is now sweet and oh so chic!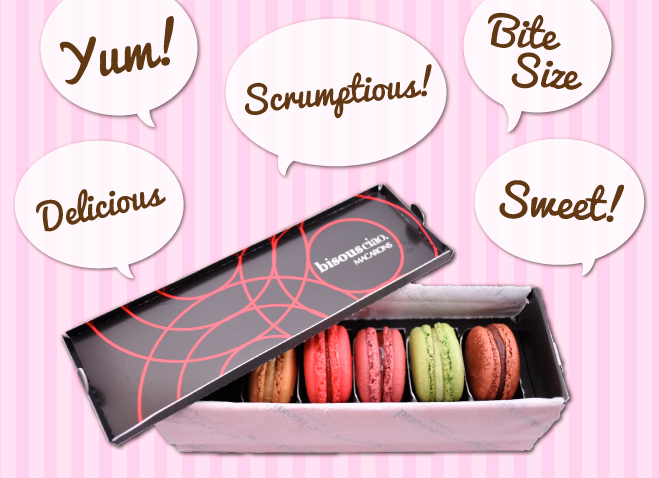 I recently discovered specialty macaron boutique bisous ciao in New York City. They offer an incredible selection of these tasty treats as well as luxurious packaging and superb service! If you haven't tried them yet, consider this a warning… you won't be able to stop at one!
Enter to win your very own 6 piece set from www.bisousciao.com now through December 2, 2013 on www.facebook.com/charmitbyhighintencity. Two lucky winners will be announced on December 2, 2013 at 5PM EST.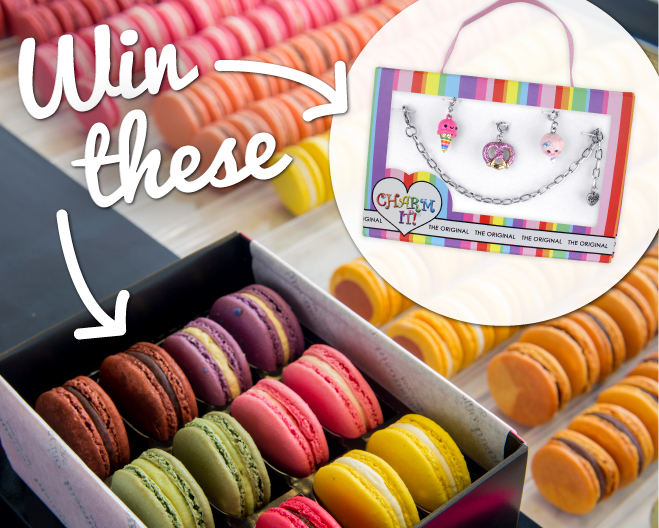 *Note bisous ciao packaging is only available with purchases made at the NYC location. Winners will be shipped alternate safe shipping packaging.