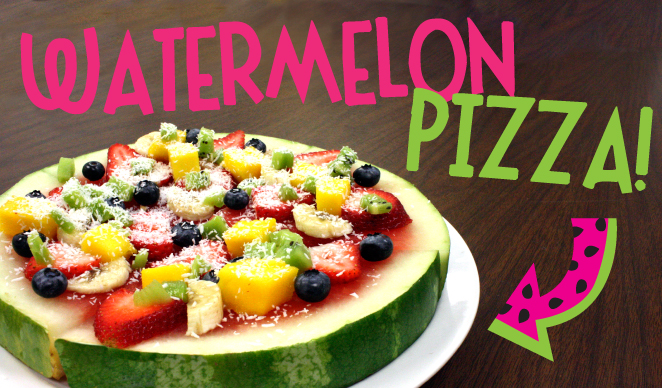 Watermelon pizza – sounds delish right?! Well, it is! This idea started when I was on a mission to find a healthy and fun dessert option for some summer festivities. With my niece on board, we picked out all the toppings from bananas to kiwis and a little shredded coconut to sprinkle on top.
When we got to cooking… well slicing and dicing… we started by slicing the watermelon into rounds to achieve the pizza look. Next, we cut all the fruit into the ideal sizes for the toppings. Under careful instruction from my niece, we strategically placed each fruit topping to make sure each bite would be filled with sweetness. As the sous chef, I did just as I was told, and have to say the head chef was right on the mark. This dessert is definitely one in a melon!
Ingredients:
Watermelon
2 bananas
½ cup of blueberries
1 cup strawberries
2 kiwis
1 medium mango
½ shredded coconut
Steps:
1. Slice your watermelon into rounds
2. Top your watermelon with all the fruits of your choice
3. Slice your watermelon rounds into 4 triangles
4. Enjoy!